Did you know that Twitter's likes, retweets, lists, followers are fake? Nonetheless, this platform ain't all bad. You can export Twitter email addresses to get more customers than you can handle.
But I won't tell you how.
Just kidding.
I consider Twitter a dying platform and 90 % of Twitter users are bots.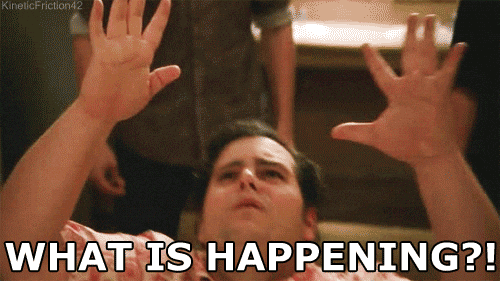 If you have ever wondered how to reach worthy followers and get e-mail addresses in order to spread out e-mails or Facebook ads, read further.
1.Extract your competitor's Twitter friends

You're somebody's Twitter friend if you follow them and they follow you back.
This tactic would be useless without this little detail.
If your competitor is anywhere near a serious power in the market, they will have a lot more followers than they follow.
Twitter friends are a lot more likely to be important to your competitor. This is because often times they are customers or influencers at the same time.
Step 1
To export Twitter followers of your competitor, go to FriendorFollow

You can just log in with your Twitter account and start pulling lists of Twitter's followers, fans (these that follow you without following them back), friends.
Here you can see small introduction about FOF. This tool will help you to export twitter followers list.
Step 2
If you want to see these friends in one sheet hit export as CSV as shown in the screenshot.
Here you can read some facts about FOF:
CSV export is a Pro-function – it's about $10 a month. But no worries, you get a 7 -day 'FREE' trial;
You do have to register your credit card. Be sure to not forget to cancel your subscription if you don't want to pay for it;
Now you can see resume with Twitter handles of your competitor's customers/friends;
One of the coolest things you will be able to do later on is making look alike Audiences from your competitor's customers/friends.
For it to be as correct as possible, you will need more data than the friends from just one competitor. I recommend getting all of them while you are at it. You will get excel file, where you can see these followers.
2. Match Gmail addresses with FindThatLead to find Twitter email addresses
You need personal email addresses to make Facebook Audiences. People don't connect their work emails to Facebook. It's unlikely you will find an email for all your competitor's Twitter handles.
You have to use these two methods to extract email from Twitter – Making educated guesses and verifying those guesses.
For some people, the part that comes before '@' in their emails is identical to their Twitter usernames. A lot of people also use Gmail, Outlook, iCloud for their personal emails.
This is where you can start to use FindThatLead. This tool will help with connecting any given Twitter username to Twitter email addresses.
Follow these steps:
1. You have to make an account and select CVS upload from your dashboard and then click 'verify emails'
2. Upload your file with potential email addresses
3. It's FREE for first 10 credits. Afterward, you have to upgrade to paid plan – but it's worth it!
3. Match the remaining Twitter usernames to LinkedIn Profiles with FullContents
If you weren't able to match Twitter email addresses with FindThatLead than you can use FullContents to do that.
1. Match Twitter usernames to LinkedIn profiles
2. Make an account at FullContent
3. Download the file below to see The best lead generation excel sheet!
>4. Login as developer to get your API (Application Program Interface) Key
5. Start your Person Enrichment Template and fill out your API key
6. Select Twitter usernames as source
7.Go to 'InputSheet' and paste the Twitter usernames in
8. Go back to begin and press 'Populate Contacts'


You have gathered almost all of these users Linkedin profiles. As well, you have filtered out most company Twitter profiles who are friends with your competitors.


4. In order to auto- visit LinkedIn profiles, you can use Linked Helper
Profiles you have targeted will see you have visited their profile and possibly check you out as well. Linked Helper also saves their data into a CSV.
Another way of using Linked Helper is to get company's domains by visiting these LinkedIn profiles.
Four steps to do it:
1. Download Linked Helper
2. Open LinkedIn and in search bar select the people you want and then: Select 'Auto visitor' and 'Collect contacts for auto-visiting'
3. Press the field 'Visit' and then you can change 'visit per period' (2) and 'Hours between period' (3) as you want and start the action by clicking 'Start profiles auto-visiting'
4.Press the field 'export' then select 'Microsoft Excel' to get the results in excel file and finally 'download CSV file' with LinkedIn profiles.
5. Guidelines
Follow them on Twitter, all at once using

ManageFlitter

Send them funny

tweets but don't over-do it

Like/Retweet/Add to Lists on Twitter

Send them InMails on LinkedIn

Connect with them on LinkedIn

Send them cold emails with a tool like

Mixmax

(best tool for cold emailing)

Put them in a Facebook Audience and

show relevant + valuable ads

.

Make Lookalike Audiences out of that Facebook Audience

Cross-reference LinkedIn profiles and/or emails with scrapes from conferences you'll attend

Match email addresses with your trial database and/or email list to check who already showed interest in you.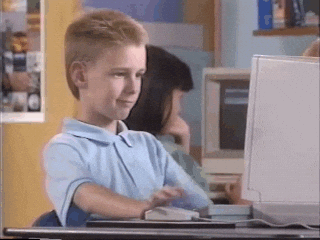 Good luck with gaining more followers and growing your business! Don't forget to match your efforts with the needs of your ideal audience. And don't forget if you missed downloading sheet, you can click again below!